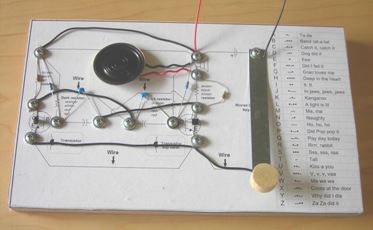 First the students in the classes of Nelson Farrier (KF7EON) and Mary Larsen studied Morse code for three weeks (using W6TJP's Code Quick system) and many of them did really well—they were slow but they knew most of the letters. They learned about circuits, started learning how to draw them and learned a little about resistors, transistors and capacitors.
Student helpers in shop class glued the papers on the boards and pre-drilled more than 2000 holes, while other students helped strip more than 800 wires and bag 210 kits.
The day of the project there were many volunteers who came to help, including several local hams: Arnold (KD7BKX), John (KE7ZKC), Lester (KE7LEB), Roland (W7LU), and Dave(W7DGS).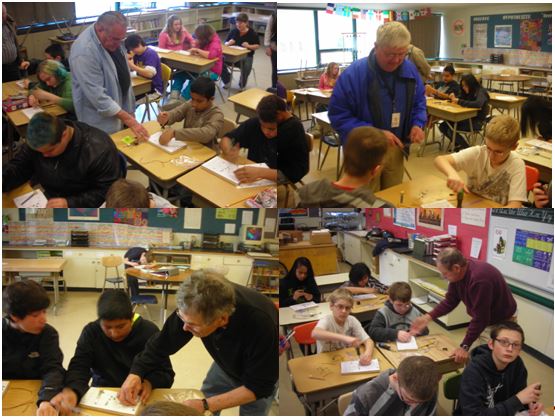 Many of the students were worried it was too complicated at first, but most of them completed the project in two days.

The third day they helped others finish theirs. Because of the generosity many donors and sponsors, all who wanted to keep their project were able to because of the lower cost.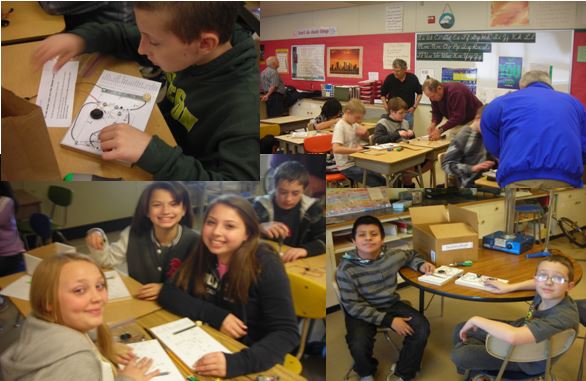 Scholarships were given to students who showed they learned 20 or more of the letters of the alphabet. They got to keep their board for free. Those who learned 15-19 letters, paid $1 and others who got less paid a little more. However, all who wanted to keep their project were able to at a greatly reduced price.
It was a great project and the volunteers and students said it was a fun and interesting.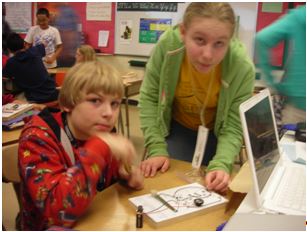 Last Updated on July 18, 2019 by Web Manager
3,147 total views, 2 views today